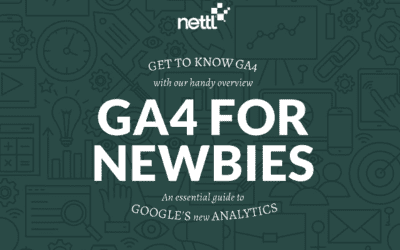 A BRIEF OVERVIEW OF GOOGLE ANALYTICS 4 (GA4) approx 5 minute read This is not a how-to guide Before we begin, this is not a how-to guide. It's an overview of Google Analytics 4 (GA4). Written for business owners, managers, and marketers. For people that want a rundown...
Let's Start Something new

Say Hello!
Tell us about your project, make an appointment or just say hello!