As the name might suggest, business cards are still an absolute essential for any business, even in this digital age we find ourselves in. But not all businesses are the same, which is why we have a splendid collection of different flourishes and finishes for you.
Why you need a great business card
Imagine the scene. You're at a networking event. You look across the room, and can't believe your eyes. That client you've been trying to get in front of for months is just standing there, waiting for you to approach. So, now's your chance. You've been preparing for this moment. You say all the right things, nail the pitch, and the client seems over the moon to have met you.
You're on the home stretch. Finalising everything and agreeing when you'll next speak. You pull out your business card, because you want to leave a lasting reminder with this new acquaintance, but instantly realise you've made a truly knee-trembling mistake.
The client rubs their fingers across your embarrassingly flimsy card, and turns it over to see that the back is completely blank. Zilcho. Zero. Nada. Your business card is missing any further information or brand impact. The client slips it straight into their most unused pocket, never to be seen or thought about again.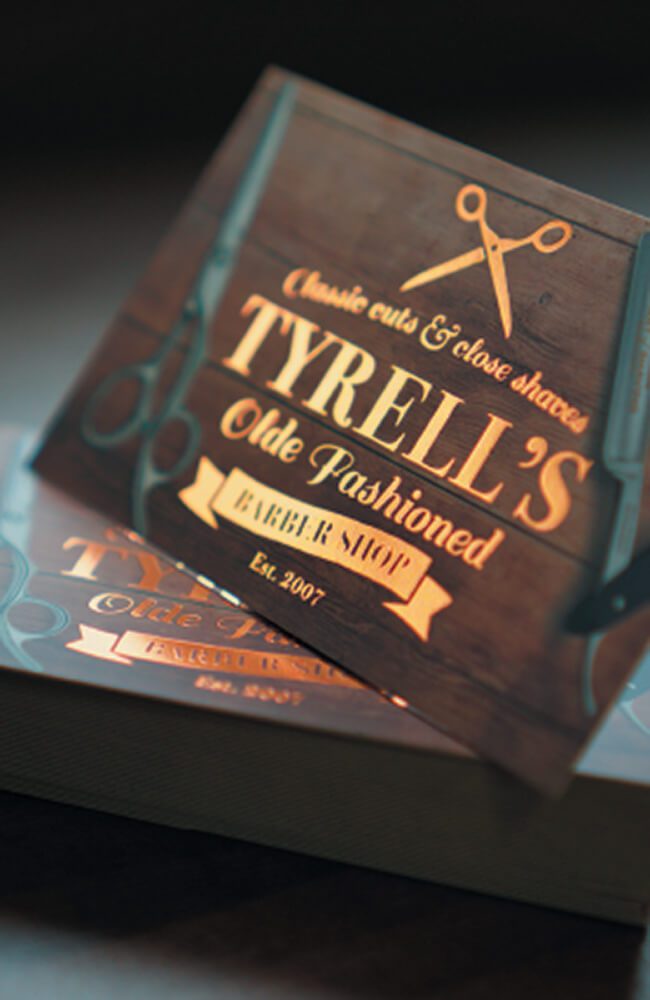 Why choose us?
Full-service agency means just that; we offer the whole kit and caboodle. From your very first business card, through to your e-commerce site, Nettl has you covered.
At Alice June incorporating Nettl of St Petersburg, we leave nothing to chance, and in our state of the art production hub, we can print virtually anything you can imagine. We know your image is important, so we craft every single product with the same care and attention to detail you provide to your customers.
Making a great first impression
 Your business card, is your number one tool for leaving a lasting impression with your client or contact. Sure you can bump devices or ping details across on a carrier pigeon, but a beautiful business card has the personal touch that says you're special. You care. Your business card is your brand ambassador when you're not around. It's a vital business tool. It helps you stay at the forefront of the minds of those people you'd love to work with. Make sure yours is a belter.
Choosing the right business card
Whether you're looking for something classic and understated or eccentric and elaborate, we do have the right business card for you. If you want a thick card that feels good in the hand with the option to be written on, then look no further than our Regular or SmoothWove cards. But, if you want to pull out all the stops, why not take a look at some of the special finishes we have to offer. From Spot UV, copper, silver and gold foil, embossed or folding and shaped, Nettl has you covered.
Business Card print range
Request some free business card samples
We realise that there's such a wide range of stocks and finishes to choose from so if you'd like us to send you a free print sample pack then fill out the form with your address details and we'll pop some samples in the post. 
Ask us what business card is right for you
Which business card is right for me?
That's an excellent question. First of all, let us understand you and your business. Are you the type of person who'd love to show your creative side through a range of fancy finishes? Or would you prefer to let your actions do the talking, and like your card to be subtle and understated?
Speak to our team about what style is right for you and your business. Our studio has a vast experience in helping all different sectors get their message across in just the right way.
Should I get single or double-sided?
The next time you are handed a business card or a piece of marketing material, try and take note of what you do. We're willing to bet you look at the front, then flip it over to see what is on the back. As humanoid beings, we're naturally curious creatures and always looking to explore. This mentality goes for travelling, finding out what the neighbours are doing and also when handed something new.
You'll find that most of our double sided business cards are either the same cost (or only slightly more) than our single sided business cards. We can produce whatever you feel is right for your business, but we prefer not to see a side go to waste.
Should I create my own artwork or get a designer to do it?
Well, you might say we're biased in that way, but we'd recommend getting a graphic designer to produce your artwork. Your business card is the impression you leave with your client when you are not in front of them. Having a good quality business card is only half the battle. If it doesn't sell you when you're not around, it's likely to be just left in a pile or filed away.
Our studio has a graphic designer on site who can produce some fantastic designs no matter what your budget.
What should my business card say?
Your business cards can say anything you want them to. Some businesses prefer to have lots of information and contact details, leaving nothing to chance. Whereas others wish them to be sleek and as minimalistic as possible, directing contacts to their website for more up to date information.
How much information you include entirely depends on you. As a general rule, we'd recommend your name, your telephone numbers, your email address and importantly your website. We'd also recommend adding your address details, especially if you want potential clients to visit or send information through to you
Tell us about your vision, including as much detail as possible. We'll get in touch to learn more.
Relax in comfort while discussing business. We can show you lots of samples for your consideration.
Business Printing Solutions
Our print range includes the old favorites, solutions for urgent orders plus a selection of sumptuously special items. Ask our local St. Petersburg Nettl studio about our fabulous foil finished, eye-popping embossing or delightful die-cuts.
When you buy from Nettl, you're buying at factory-direct prices. Alice June Graphics/Nettl of St. Petersburg can help find the right product at the right price. Contact us today!