Introduction to Social Media
As business owners and employees, we are aware of the importance of social media marketing. The opportunities and advantages offered from integrating social media marketing into your overall marketing strategy are endless. Social media helps your brand to get in front of your target audience. It helps to grow your brand's recognition and drives consumers to your website to learn more about your offerings. Social media marketing is a brilliant way to drive your inbound marketing at a relatively low cost.
At the beginning of the pandemic, back in March 2020, social media platforms such as Instagram and Facebook saw a 40% increase in usage within the first 4 weeks of lockdown. From this alone, we can understand its importance. However, for many small to medium sized businesses they may not have the staff, the knowledge, or frankly the time to manage their social media accounts. As a result, it often becomes another tedious and neglected "chore" on an ever-growing to-do list. Sound familiar?
Well don't worry, you aren't alone. Many businesses fail to compete with their competitors and win the attention of their target audiences in this arena as a consequence of not maintaining their social media accounts. Social media needs to be active, engaging and most importantly, maintained. If you feel that there aren't enough hours in the day, or you are feeling allergic to your social feeds, this article is for you. In just three points we will take you from social media-phobes to social media wizkids!
1. Strategy
It is often underestimated how important strategy is in making social media work. And one area where people often falter, is failing to organise their social media content for the month ahead. A strategy creates direction. Know what you are posting and when you are sharing that content. Not only does this provide direction for you, but it also illustrates consistency across your social media activities. Your social media accounts are valuable assets which should be defined in your marketing plan. Plan and organise the content for your social media channels to achieve something tailored to and reflective of your marketing and goals. Increase brand awareness, lead generation and revenue growth through a consistent presence on social media. Including social media in your marketing plan is a no brainer. But how do you know what to post? Well, here's our first tip to overcoming this issue.
Social Media content calendar
Sit down at the beginning of the month and lay out the content to promote that month. This holds you accountable to your social media plan. It also ensures that your business is actively and consciously participating in social media marketing activities. It even helps to filter out any uncertainty and stress about what to post.
Content calendar example
Include content that isn't just shouting about your business and your offerings, but shouting about projects that you have completed, your clients, special events that are coming up. Have a diverse and well-rounded social media plan to keep your followers engaged and interested in your accounts. Avoid just regurgitating the same message in each post.
Because we want you to succeed at social media marketing and to remove that posting panic, we have attached a free downloadable social media planning calendar. Use this to get started, and if you get stuck, get in touch with your local Nettl studio and we would be happy to help you.
Download your free Social Media Planning Calendar
2. Streamline
Remember that social media marketing can help to enhance your brand awareness, while getting more customers into your sales funnel. Ensure that the message you want to relay to your audience aligns with your brand tone and voice. If the content and message do not initially attract your customer, the likelihood that they will engage with your brand is slim. Since the beginning of the pandemic there has been a 70% increase of social media usage across all social media applications, so it is a marketing practice that your brand cannot choose to forego.
One of the most common complaints I get from clients when discussing social media is that it is a time consuming activity. And in fairness, they are not wrong. It takes thought and planning. Using images, interactive stories and video content to promote your brand and to engage with your target audience requires organisation. And this can often be overwhelming. Put the necessary practices and processes into place to take the thinking out of ongoing posting. With this, social media marketing really does become seamlessly easy.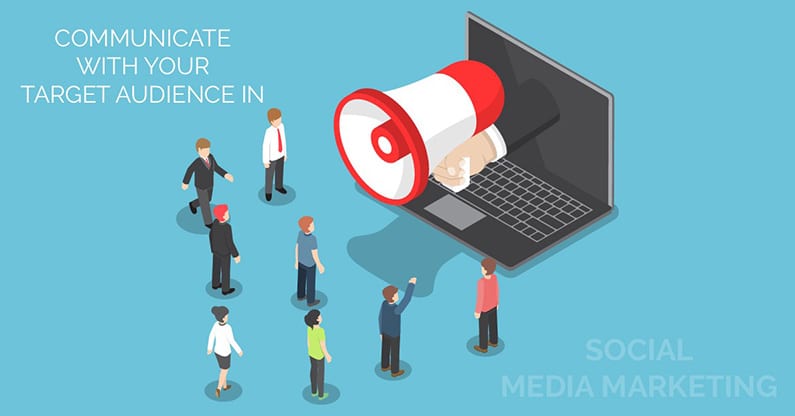 Organisation & efficiency for successful Social Media
You've planned out your monthly content calendar and you know what you want to post and when to do it. But like everything, life can often get in the way. This is one of the major issues that business owners are faced with. More often than not it is the conversation I have with clients when chatting about social media. It is an understandable issue to have. This is a job in itself and does require time to format the post, write up the content and post them across your social media channels. Therefore, it often becomes forgotten about and pushed to the back burner. Overcome this and improve your social media marketing efficiency with our next useful tip.
Use a scheduling app. You've pre-planned your content so why not pre-schedule it. There are so many free applications out there that will help you to schedule your content ahead of time. One that I have found really useful and effective is Hootsuite. Navigate through and schedule your social media content with one simple click, even on the free version. View the likes, comments and shares each post has gotten and, even better, respond to any comments from the Hootsuite application.
Save time with block scheduling
I often recommend clients sit down on a Sunday evening and schedule the content for the week ahead. This means that instead of logging in and spending 45 minutes a day uploading, writing a caption and relaying the same post across your multiple social media channels, you can compress this into an hour or two on a Sunday.
The beauty of the Hootsuite application is that it allows you to compile your content. Allocate it to the platforms you wish to share it on. Write the caption. Schedule it on the day that you would like it to air. And then simply forget about it for the week. This level of efficiency will not only clear the week ahead of social media posting but it also ensures that your business is remaining consistent. You'll no longer have to stress about sharing a social post everyday. Frequently sharing engaging content increases and improves your lead generation and conversion rates. This is because you are constantly speaking to your audience.
Interact on a daily basis
Considering this, it is also worth mentioning the importance of interacting with your followers. This should be done on a daily basis, as according to Khoros, 68% of customers expect a brand to interact with them on social media. This aids in growing customer brand satisfaction and loyalty, so it is important that you spend at least 10 minutes a day engaging with your followers through likes, shares and replying to direct messages and responding to comments.

3. Review
Developing and implementing a social media strategy is a vital part of ensuring that your campaign is helping you to reach your marketing and business objectives. This is where having a social media strategy in place is an invaluable asset. It acts as a reference point to see which posts and content are performing well and generating interest among your target audience and which ones are underperforming.
Use this incredibly important feature to grab the opportunity to make adjustments to your campaign and improve it going forward to achieve your marketing goals. View and understand which campaigns are resulting in conversions and increasing your lead generation. Alter and fine-tune your tactics, so that you not only improve your campaigns, but also ensure that you are not wasting precious time and resources on ineffective social media marketing campaigns.
Analytics & insights
Review your content at the end of the month by running a social media audit. Analyse your content in order to pinpoint the content that your audience is interested in and where you should be placing your efforts. It takes time to go through each post, but it will help you reap the benefits down the line.
However, we have a few cheat sheets that will make this process easier for you. The beauty about running an audit on your social media accounts is that you can often gather insightful information about the demographics of your followers as well as the times that they tend to interact with your account. All of this information can be found on the "insights" section of your social media profiles. Similarly, there is free software out there, such as Google Analytics, that will help you run these reports. One that we tend to like is Ninja Analytics for Instagram. It is easy to use and very simple to understand.
Platforms like this are beneficial because they break down exactly how many people have interacted with your content and social media profile, whilst also indicating the level of engagement received. Why is this helpful? Well, it means that you can analye your social media strategy and improve it going forward, tailoring your content to your follower's likes. Having this knowledge at your fingertips, not to mention that it is free, it seems like a no brainer to spend a little bit of time compiling the information. Figure out how you can get the most out of your social media and we promise you that you won't regret it.
Conclusion
Social media is a great way to keep in touch with your customers at a relatively low cost and minimum labour while achieving impactful and creative results. Through implementing a few tips and tricks that have been mentioned above you can really use social media to your advantage and garner more awareness and traction around your brand.
If you are still looking for some advice about what to post on your social media accounts, or you are in need of some brand advice, get in touch with your local Nettl studio and our team would be delighted to help you.